Mount Carmel Kindergarten - Sandpit House, 60a Sandpit Ln, St Albans AL1 4BW
About Sandpit House
Daycare with a difference! The convenience of full day attendance with a focus on school readiness: this is the perfect choice for parents looking for longer hours without compromising on quality. Inspired by modern Italian design, our Sandpit House setting offers home comforts for children attending full days. It comprises of four distinct learning environments and a large Mediterranean garden.read more
What we offer
Opening Hours
Opening Hours:
Monday to Friday - 8.00am to 6.00pm
Sessions:
9.00am to 5.00pm - Full day session
We also offer wrap around care should parents require an extended session.
8.00am to 9.00am - Breakfast club
5.00pm to 6.00pm - Extended session
Children attend a minimum of three sessions per week during the term time. We run an optional holiday club, exclusively for children at Mount Carmel Kindergarten. Parents can book the holiday club on an ad hoc basis or as part of their child's yearly plan.
Note, the nursery school is closed on Bank Holidays.
Term Dates
Autumn Term 2019
Monday 9th September to Friday 20th December
October Half Term Holiday Club - Monday 28th October to Friday 1st November
Christmas Holiday Club - Monday 30th December to Thursday 2nd January
Spring Term 2020
Monday 6th January to Friday 3rd April
February Half Term Holiday Club – Monday 17th February to Friday 21st February
Easter Holiday Club - Monday 6th April to Friday 17th April
Summer Term 2020
Monday 20th April to Friday 17th July
May Half Term Holiday Club – Monday 25th May to Friday 29th May
Summer Holiday Club - Monday 27th July to Friday 21st August
What's been happening
Latest updates on Facebook
Latest blog post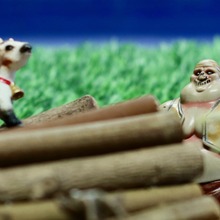 Happily Ever After
Welcome back to the Mount Carmel blog!
The children were all very excited to be back... read more