Mount Carmel at Home - 20/05/2020
Welcome to Mount Carmel at Home. These sessions will enable parents to carry out fun and educational home learning activities with their children. We recommend establishing a routine and setting aside a time in day for home learning. It is preferable to do these activities in the morning when children are more alert than towards the end of the day when they can be tired and less cooperative.
Share your child's learning with us by uploading photos and videos to their Learning Journey on Famly, by uploading on Instagram and adding the hashtag #MountCarmelatHome or posting on our Facebook page. Your child's teachers will love to see what you have been up to!
Click here to download today's activity sheet and resources.
The sound of the week is "L" - https://youtu.be/U2HYM9VXz9k?t=307
Theme: The Countryside
Today's activities for preschool children
Activity 1 - L or F?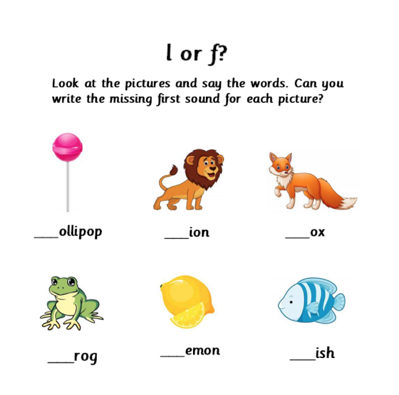 What you'll need

The 'l or f' print out
a pen or pencil.

Method

Begin by showing your child the l and f letters at the top of the page and see if they are able to identify them, reminding them of each sound if needed.

Next, point to the first picture and ask your child to say what it is. Then ask "Does lollipop begin a l or f ?", if they are not sure try re-phrasing and emphasising the first sound; eg: "Is it l for lollipop or f for lollipop?". If they choose the wrong one, say it with their chosen sound so they can see the difference eg, "follipop" – many children love this game!

Finally, ask them to write the correct sound in the space at the start of each word.

What did we learn?

Literacy: Writing – Linking sounds to letters, naming and sounding letters of the alphabet. Reading – Hears and says the initial sounds in words.
Activity 2 - Play-dough animals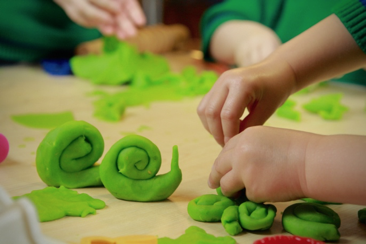 What you'll need

Playdough
Print out of the countryside
Optional: googly eyes, dry spaghetti…

Method

Last week many of you had great success in cooking up a batch of play dough! This week, you can use it for today's activity.

Using the countryside picture as a background, see what countryside animals you can model with the dough.

Talk about the animals we might see in the countryside, from big ones like horses and cows to tiny ones like bugs and snails.

Add eyes if you have them, and snap some spaghetti strands for hedgehog spikes.

What did we learn?

Exploring using media and materials: Constructs with a purpose in mind, using a variety of resources.

Selects tools and techniques needed to shape, assemble and join materials they are using.

Understanding the world
Activity 3 - Time to celebrate!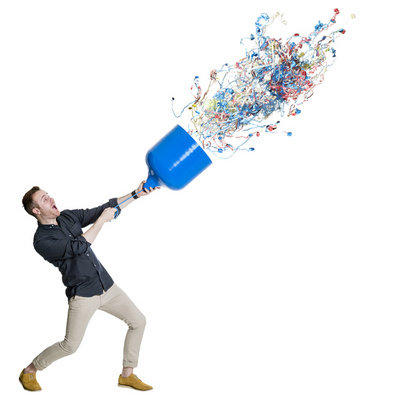 What you'll need

A balloon
A toilet roll
Sellotape
Colouring pens to decorate
Some paper to cut into confetti

Method

In these strange times it's been nice to find reasons to celebrate. Whether its something big like a birthday, or a smaller achievement such as a day with no tantrums…! This homemade party popper will hopefully put a smile on your face.

I have highlighted the steps in red that the adult will need to do.

Step by Step How to:

1.Tie a knot in the balloon.

2. Cut the balloon in half

3. Trim about an inch off the end of the toilet roll (I found that this helped the confetti go further!)

4. Decorate the toilet roll with whatever colours you like!

5.Stretch the balloon over the end of the toilet roll and secure with tape.

6.Cut some paper into small pieces to make the confetti

7. Pour the confetti into the tube

8. Hold with one hand, pull the knot with the other, and let go to set the confetti off!

What did we learn?

Physical development

Using scissors safely and competently