Mount Carmel at Home - 22/05/2020
Welcome to Mount Carmel at Home. These sessions will enable parents to carry out fun and educational home learning activities with their children. We recommend establishing a routine and setting aside a time in day for home learning. It is preferable to do these activities in the morning when children are more alert than towards the end of the day when they can be tired and less cooperative.
Share your child's learning with us by uploading photos and videos to their Learning Journey on Famly, by uploading on Instagram and adding the hashtag #MountCarmelatHome or posting on our Facebook page. Your child's teachers will love to see what you have been up to!
Click here to download today's activity sheet and resources.
The sound of the week is "L" - https://youtu.be/U2HYM9VXz9k?t=307
Theme: The Countryside
Today's activities for preschool children
Activity 1 - Colour by Numbers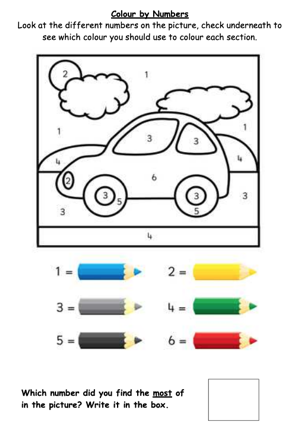 What you'll need

The 'Colour by numbers' page, colouring pens or pencils.

Method

Talk through the different coloured pens/pencils that your child will need for this activity; use the sheet to let your child know which colours they need to find. (It is a good idea to put away any additional colours once they have selected the ones they will be using).

Next, explain that they need to choose a section of the picture to colour first and find out what number it contains. Then show them how to find the number in the 'key' at the bottom to see which colour it refers to. They might need some guidance with this at first.

When they pictures are completed, please upload it to Famly as we would love to see their artwork!

What did we learn?

Mathematics: Numbers – Recognises numerals from 1-5.

Communication and Language: Understanding – responds to instructions involving a 2 part sequence.
Activity 2 - Nature Scavenger Hunt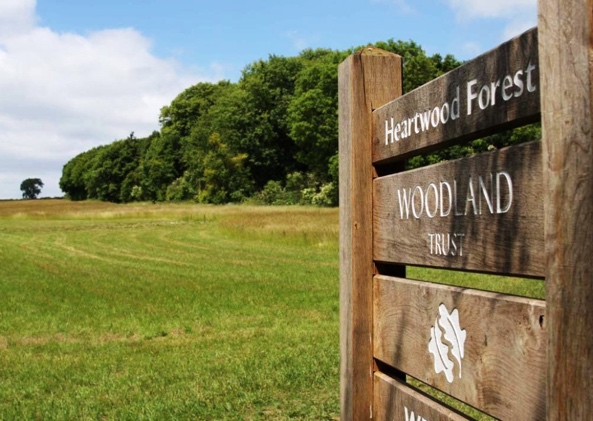 What you'll need

Scavenger Hunt worksheet
A pencil to draw the things you find

Method

St Albans is surrounded by beautiful countryside walks to explore. Take a scenic walk and see if you can collect everything on the scavenger list. Use the worksheet to draw pictures of the things you find.

What did we learn?

UNDERSTANDING THE WORLD

We are learning to talk about things we have observed such as plants, animals, natural and found objects.
Activity 3 - Butterfly Symmetry
What you'll need

Colourful Paint
Butterfly template sheet

Method

Butterflies come in all shapes and sizes and in all sorts of amazing colours. Have you noticed their wings are exactly the same on both sides? We call them symmetrical. Print out the butterfly template sheet and paint ONE side of your butterfly.

When you have finished, fold the paper in half along the fold line and press down on the paper. Peel the paper apart to discover your beautiful symmetrical butterfly!

What did we learn?

EXPRESSIVE ARTS AND DESIGN (EAD)

We are learning to manipulate materials to achieve a planned effect.