Mount Carmel at Home - 27/03/2020
Welcome to Mount Carmel at Home. These sessions will enable parents to carry out fun and educational home learning activities with their children. We recommend establishing a routine and setting aside a time in day for home learning. It is preferable to do these activities in the morning when children are more alert than towards the end of the day when they can be tired and less cooperative.
Share your child's learning with us by uploading photos and videos to their Learning Journey on Famly, by uploading on Instagram and adding the hashtag #MountCarmelatHome or posting on our Facebook page. Your child's teachers will love to see what you have been up to!
Click here to download today's activity sheet and resources.
The sound of the week is "M" - https://youtu.be/26uXtUYssuo?t=239
Today's activities for preschool children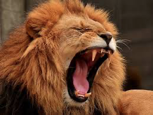 Activity 1

Animal sounds

What you'll need

Animal Sounds picture card sheets (PDF) or toy animals

Method

Show your child a selection of animal pictures (See Animal Sounds picture cards resource) or toy animals.

Make an animal sound. Can your child guess the animal? Explain that many animals have babies in Springtime. You may wish to extend your child's learning further by introducing the names of the baby animals.

What did we learn?

Understanding of the World (UW):

We are learning to develop an understanding of growth and changes over time.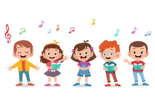 Activity 2

Spring Songs

What you'll need

Your beautiful singing voices!
Teddies or toys
5 pennies
Cut out the flowers from the "Five tall flowers in a flower shop sheet" – see attached resource.

Method

Enjoy singing and act out this Spring Song together.

Five Flowers Tall
(Sing to: Five Little Ducks)

Five tall flowers in the flower shop, (hold up hand with five fingers standing tall)
Blooming brightly, with the petals at the top.
Along came _____ (your child's name or name of their chosen toy) with a penny one day,
Bought a _____ (child names a colour) flower and took it right away. (put one finger down)

Watching your child sing will brighten up our day so please feel free to send us a video via Famly or share your child's singing with us through Facebook. We would love to watch it!

What did we learn?

Expressive Arts and Design (EAD):

We are learning to sing simple songs and join in with role-play

Mathematics (M):

We are learning to use number names accurately in play and to represent numbers using fingers and pictures.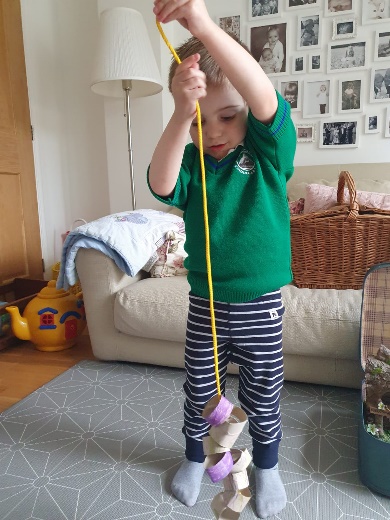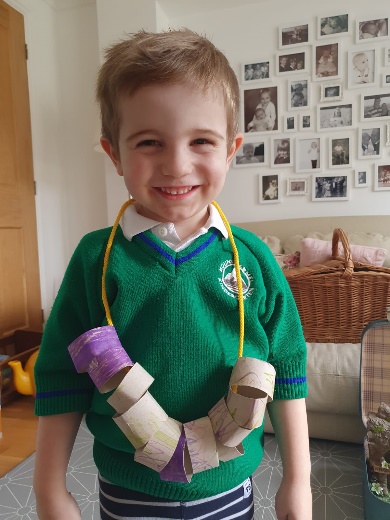 Activity 3

A use for all those toilet roll tubes!

What you'll need

Toilet roll tubes or kitchen roll tubes
Bright Springtime colours felt-tip pens, crayons or pencils
String

Method

Ask your child to decorate the tubes using the Spring colours. Adult then cuts the tubes into smaller sections. Tie one tube onto the end of the string and then encourage your child to thread the other tubes onto the string to make a necklace or Spring decoration for your home.

What did we learn?

Physical Development (PD):

We are learning to develop control in handling equipment.